As a Toronto pregnancy and maternity photographer, I've been frequently asked when the best time to do a pregnancy photoshoot is.
The general "rule" as to when you should take your pregnancy photos, is best to book your maternity portrait sessions between 28 and 36 weeks of pregnancy. That's in between the seventh and eighth months of pregnancy.
The period around your third trimester is when the belly has a nice round shape. Also, the expecting mom still feels comfortable enough to move around and pose during the photoshoot.
That's why you should book your pregnancy photos during your 36 weeks.
However, there are certain circumstances where this might not make this possible.
Why you should book your pregnancy photos earlier than 36 weeks
While there is an ideal time frame to schedule your maternity photos, there are some exceptions that should be considered.
Baby Shower invitations photos
If you are planning to use your maternity photos for your custom baby shower invitations, I would recommend doing your maternity photo session no later than the beginning of your third trimester or around 27-28 weeks.
That gives you time to receive your photos and make online or print invitations.
Expecting multiples
If you are expecting more than one baby, I recommend you to schedule your maternity session during your second trimester (around 24 weeks). You'll already have a beautiful belly to show up in pictures while you will still feel comfortable.
High-risk pregnancy
Though most high-risk pregnancies go smoothly, better to choose the second trimester to take your maternity photos.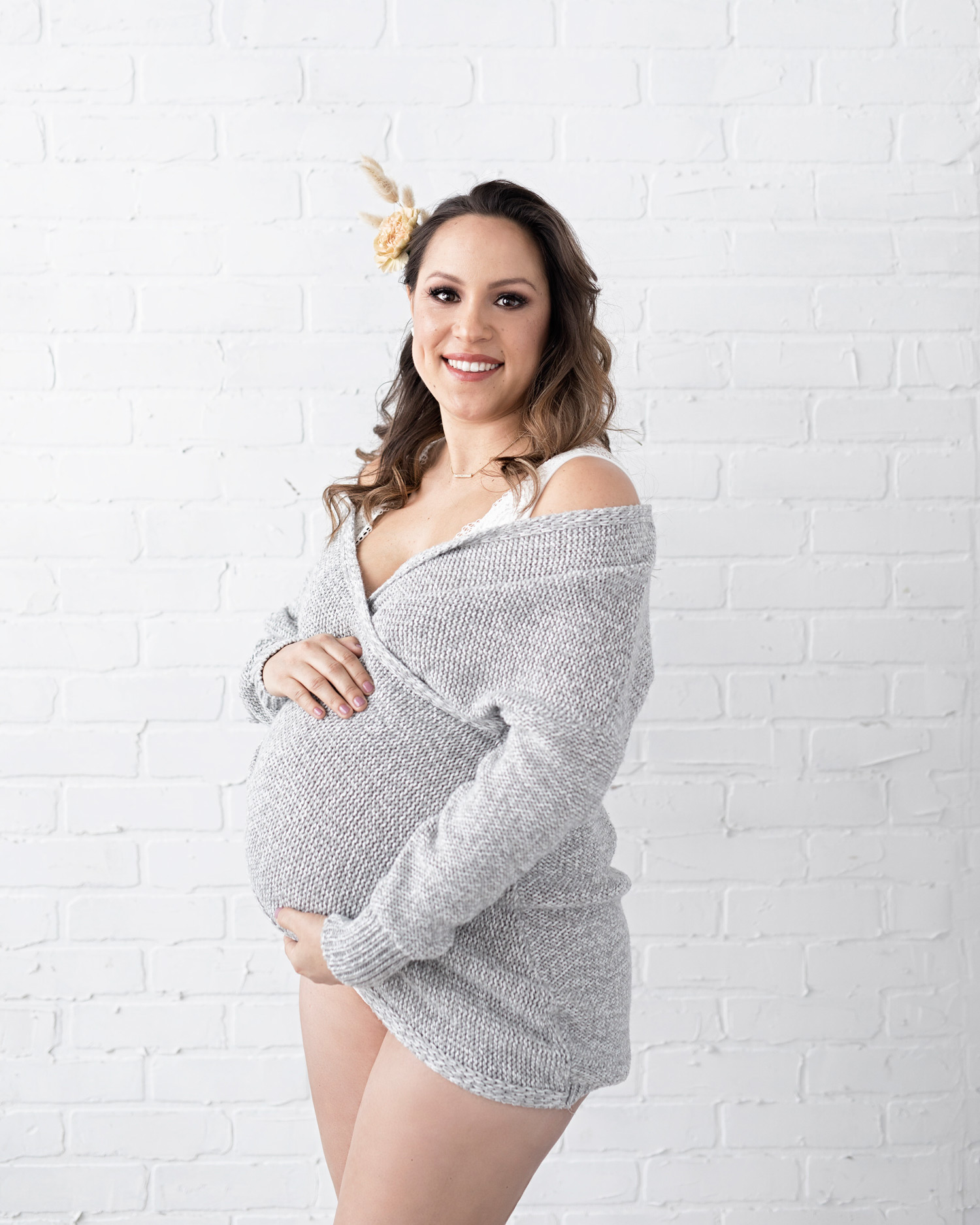 As long as you still have energy and feel comfortable, I'm excited to photograph your pregnancy and document this moment! If you realize that you want to do your photos when you are 38 weeks, I am more than happy to try to accommodate the request. Better later than never!
If you are interested in timeless maternity photography that will beautifully document this incredible and unique journey, I recommend you to contact me as soon as possible. This way we can find a date that fits your schedule in my calendar. I'd be truly honoured to be your photographer to capture your maternity journey and receiving you in my Toronto (Junction Triangle) studio.