If you are a social influencer, a lifestyle blogger, you already understand the power of visual content creation. You know how important it is to have photos that actually align with your personal branding and style. It involves much more than a simple headshot in your bio!
If you are thinking of creating lifestyle content, strong and captivating photos are essential. Personal branding photography will allow you to convey your personality to your audience in order to connect with them on an emotional level.
Strong visual imagery is vital to making sure people have a clear understanding of your mission and purpose. These two factors are the key to branding success!
I'm pretty sure I could have spent all day working on this particular branding shoot because It was so much fun!
Cristina is a shoe/lifestyle blogger based in Toronto. We've been working together for some time and have been creating lifestyle images for her Instagram, social channels and blog.
Last week she received a crazy and colourful pair of shoes from Irregular Choice. The Hawaii-themed shoes have hula girls on the heels!
If you want to give an upgrade to your business with beautiful photos, get in touch with me! I'd love to chat over a coffee!!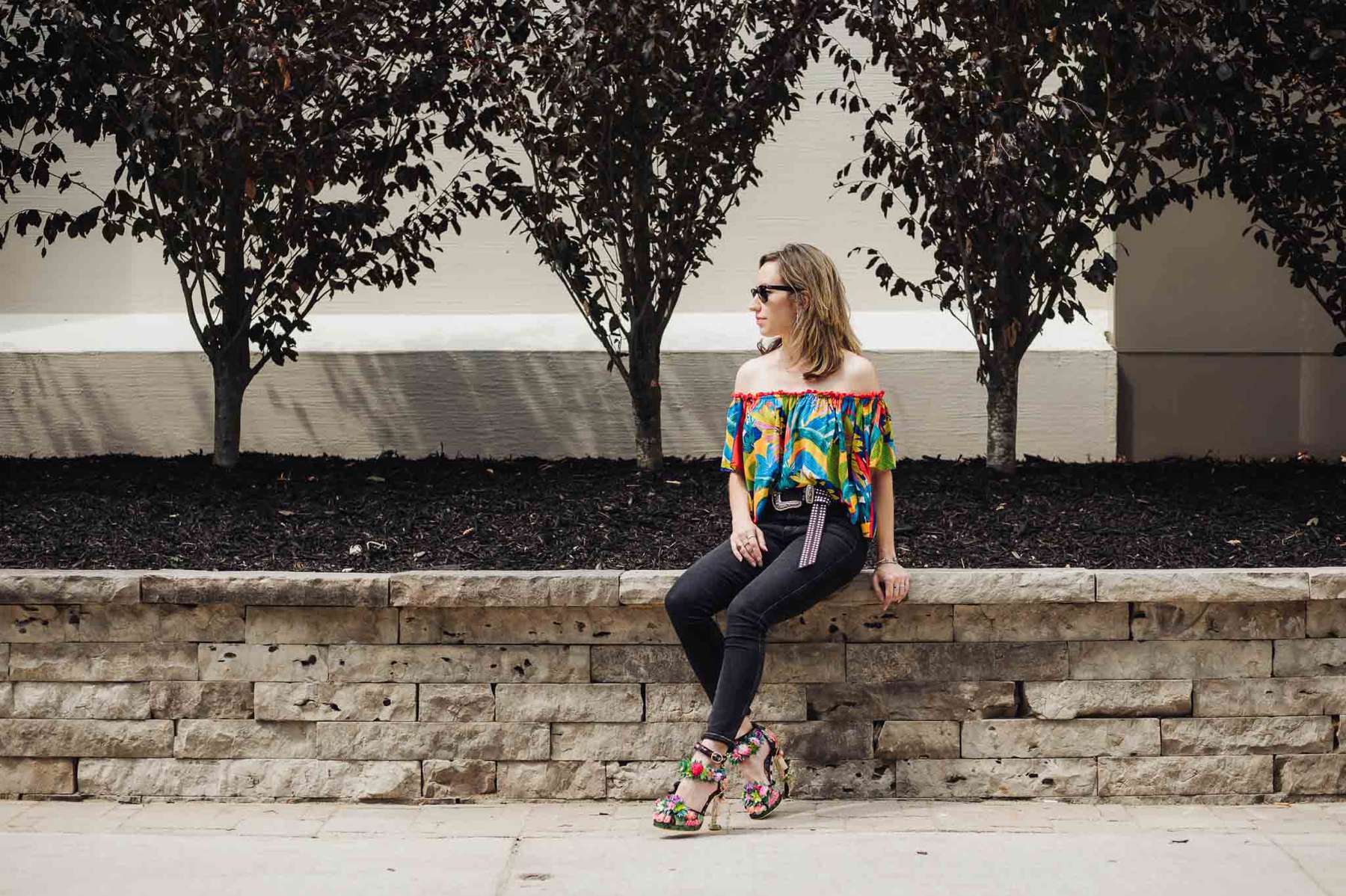 If you are an influencer, lifestyle blogger, you should have strong images on your social media to connect with your audience! Click on the button above to request more information about how to upgrade your images to a more professional level!